Interactive Touch Displays are revolutionizing how people communicate in today's workplace.
By leveraging current technology, interactive touch displays allow for enhanced collaboration, touch screen functionality, remote accessibility, live face to face remote interaction, wireless internet connectivity, and 4K display compatibility to bring meetings and conferences to life!
Versatile & Customizable:
Sizes: 32", 55", 65", 75", & 85" screens are available. Pick the whiteboard that best fits your classroom or office.
Apps: Our whiteboards come with the full line of Ricoh apps. There are free and paid apps to choose from to allow for cost-free customization.
Accuracy: Each or our interactive whiteboards features "Shadow-Sense" technology. This allows for exact pinpoint touch accuracy.
Customized: Our whiteboards come with open architecture to allow for specific customization. You can make sure your interactive whiteboard is perfect for your specific needs
Secure: We offer business controllers and other applications to enhance security features to ensure your data and information is never compromised.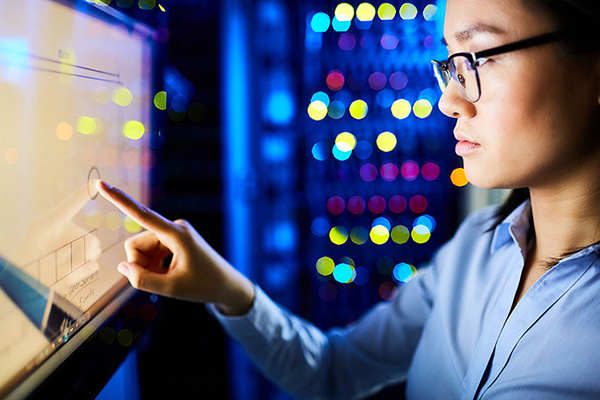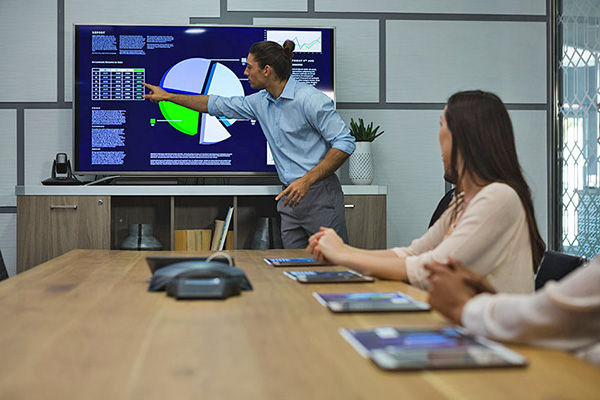 Features:
Perfect for holding meetings between different corporate locations
Brings presentations to life with sharp images and touch panel functionality
Great for classrooms and educators
Fully customizable with software and applications
Allows for seamless communication between different departments
Industries that use Interactive Whiteboards:
Architecture – CAD/CAM designs can be notated and passed between departments quickly, efficiently, and securely. Privileges can be assigned while notes and other adjustments are readily identifiable.
Legal – Passing complex communication and giving large presentations are made simple and easy with touch screen functionality and real-time video conferencing
Construction – Complex notes, designs, and presentations can be adjusted and managed in real time.
Education – The multi-sure functionality allows for multiple students to solve problems and do classwork on the device simultaneously
Engineering – Assigning user privileges and offering real time collaboration makes adjusting and modifications simple, easy, and efficient while maintain total user accountability