Don't let outdated technology and old infrastructure slow your business down
Flexible Cloud Hosted UCaaS
There are several benefits to using a cloud hosted UCaaS system for your business. Our VOIP communications platform gives clients the ability to scale up or down as needed, without the need to purchase additional hardware. Reduce costs and increase efficiency by only paying for what you use.
Your employees can also access the system from any location with an internet connection, enabling employees to work remotely and collaborate in real-time.
Our cloud hosted UCaaS systems also offer enhanced security features, including data encryption and backup. Overall, UCaaS systems provide businesses with increased flexibility, cost-saving opportunities, and enhanced security, making them an ideal choice for modern businesses.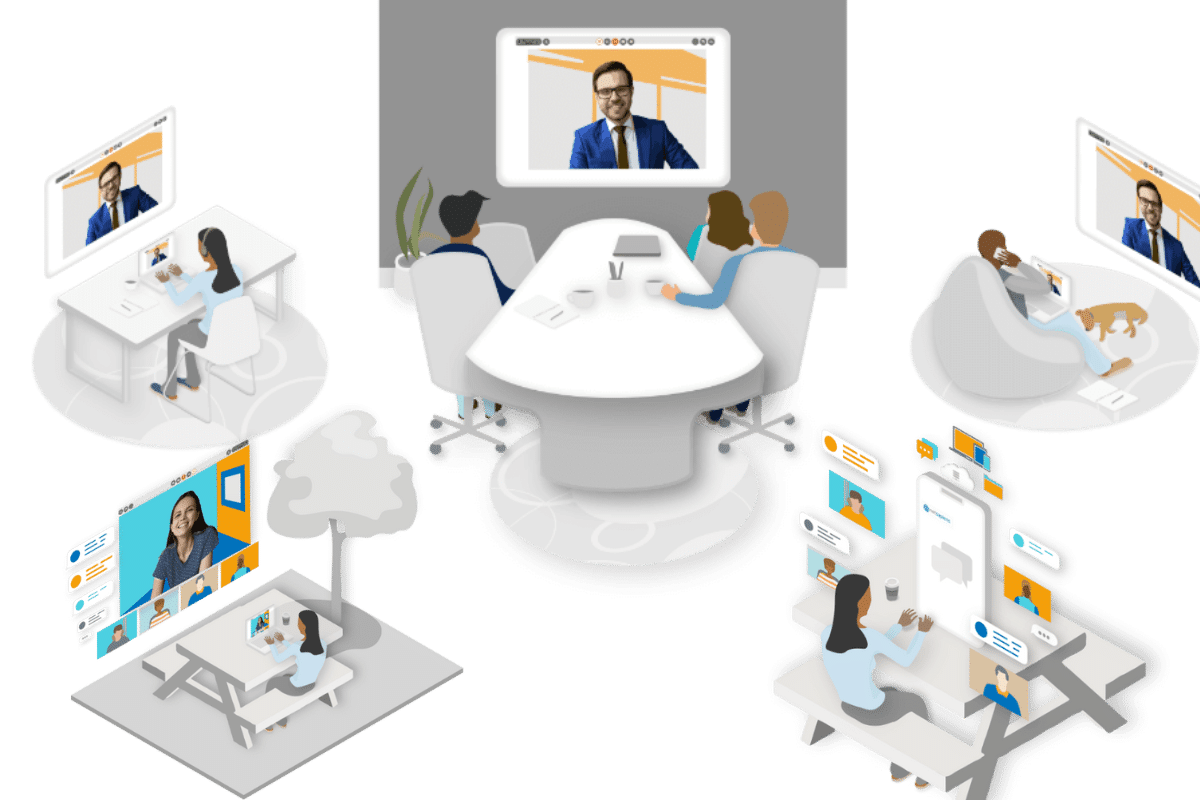 Advantages of Hosted Phone Systems:
Scalable – Hosted VOIP systems are fully scalable, as your company grows we can add features/users to your UCaaS system to accommodate.
Technology – With hosted VOIP, you can ensure you are using today's most recent technology without having to install/purchase new hardware. Migrate your phone system away from soon-to-be-antiquated POTS lines to keep up with modern standards.
Quality – Hosted PBX systems can provide flexible 4K video conferencing and HD call quality from your cell phone, computer or desk phone.
Redundancy – We have backups in place to ensure that phone systems stay online and functional no matter what happens providing full redundancy.
Cost Effective – There is no need to invest in technology or any software.  Everything is hosted so you only invest in your communication.
Flexibility – Smartphones, tablets, and other mobile devices can be integrated to ensure seamless communication regardless of location.
Why Complete Business Systems?:
CBS offers a no-cost communications audit to assess your current circumstances and offer consultation on what can be done to optimize your communication. Here are just a few of the features we offer with our hosted phone systems:
Equipment and labor at no additional monthly expense.
Integrate your phones into your CRM
Auto attendants and contact center services are available
24/7 help desk based in the United States
2000 free minutes of audio conferencing