We offer flexible terms along with multiple brands and features to ensure you get the right technology at the best price. Purchase and leasing options are available with service packages tailored to the needs of your business. We deliver, set-up, install, and network every desktop solution we offer!
Desktop Printers
Desktop laser printers are the perfect printing solution for businesses that either print in low volumes or have multiple printers throughout the organization or in individual offices.
Selecting the right desktop technology is a great way to save your business money. By leveraging current technology, desktop printers have the capability to monitor print volumes, assign user credentials, or fully integrate into an automated business workflow system.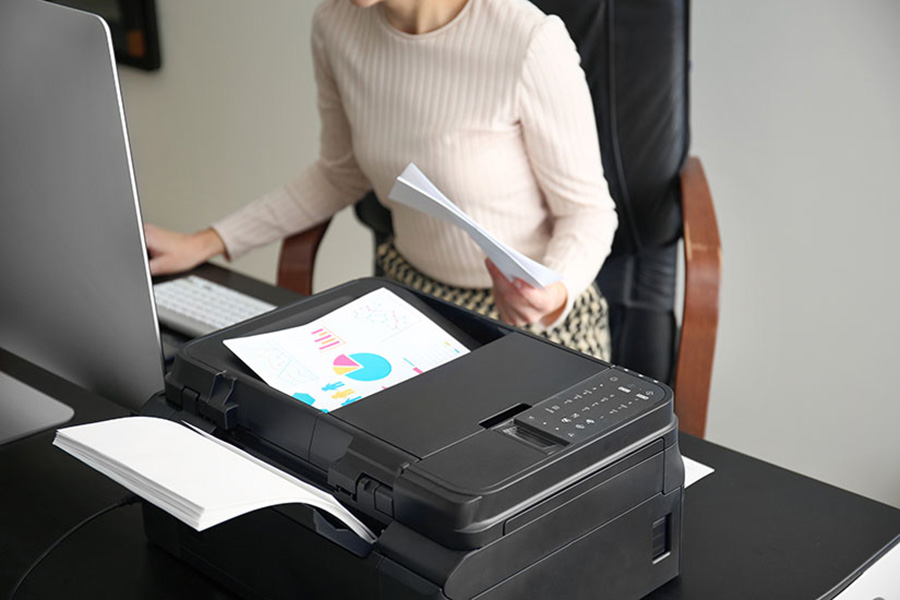 We offer the most trusted brands for you to choose the perfect device. Our selection includes Savin, Ricoh, Kyocera, and HP.
Customizable Features:
Black and White or Color options
Full-suite of finishing capabilities
Ideal devices for Managed Print Services program
We offer additional & optional security protocols to ensure the privacy of your network
Fully customizable solutions tailored to the needs of every client