It is no secret that 2020 was one of the most challenging years in the history of the US economy.  Businesses and people from every industry were drastically impacted and almost all of us were asked to alter our way of doing work and conducting business in response to the COVID-19 Pandemic.  CBS was no different.  But we had the added challenge of serving as a reliable and trustworthy resource for our clients who had to make the same or similar operational adjustments that we were making.
We are proud to say that we rolled out a myriad of solutions to aid in these efforts, ranging from Equipment Dropship Programs to enhanced Remote Working Platforms all the way to a comprehensive suite of "Contact Free" technologies.  Despite the numerous challenges, CBS stayed ahead of the evolving and changing operational demands to keep our clients working efficiently throughout this difficult year.
Below are three of the biggest and most influential products and services that we rolled out in 2020.
Ricoh Dropship and Contact-Free Programs
Back in March, when the initial lockdown took effect, people were asked to work remote in any situation possible.  However, most people lack the advanced printing and copying technology that they make regular use of while working in the office.  In response, Ricoh and CBS rolled out a dropship program to get "plug and play" devices in the hands of people working from home.
Ricoh was not finished though.  As stay-at-home restriction loosened over the summer, more people were making their way back to the office.  But the fear and concerns about COVID were still very much a real problem.  This created a unique challenge.  How could we maximize the value of the technology while minimizing the potential transmission of germs from using a shared device?
The answer was the Ricoh Contact-Free copier functionality.  Ricoh has made it possible to use all the primary features of your device without having to physically interact with the machine.  You can you use your personal wireless device to access your address book to share information.  Copying, scanning, fax, and printing can all now be done with most Ricoh devices without touching the machine.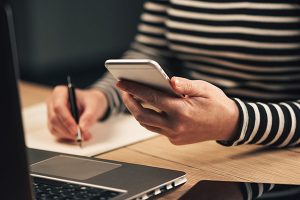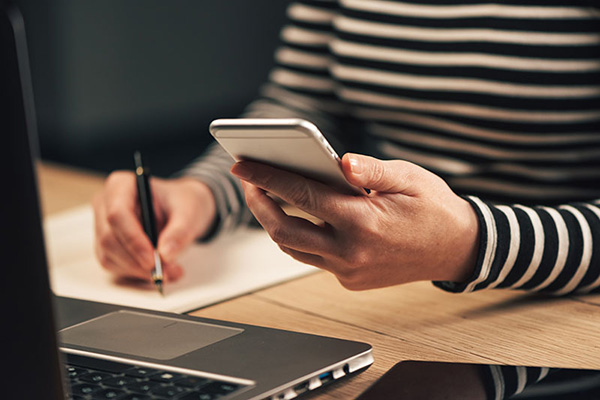 Microsoft Azure and Cloud Computing
Printing functionality wasn't the only thing that was potentially lost by moving workforces remote.  People also needed to access their company data and interact with their CRM and other databases.  What is more, people still needed to collaborate and interact so the demand for tools like Microsoft Teams skyrocketed.
The CBS I.T. division made a priority of ensuring that people had access to not only major cloud platforms like Microsoft Azure, but we also guided and helped our clients in setting up and optimizing performance.
Using a tool like Microsoft Azure allows you to streamline your login and access to your suite of Microsoft tools, including Teams, Outlook, and more!  Azure is extremely complex and has a lot of moving pieces though so having experts like the I.T. team at CBS is essential to ensure not only proper setup and functionality, but also security.
With more and more people working remote and accessing company data from numerous locations and networks, it is also vital that you have proper security and disaster recovery protocols established.  With CBS and Microsoft Azure, our clients were able to remain productive and maintain peace of mind with regard to their vital data and operations.
New Wide Format Technology
With regard to some changes that were not directly in response to COVID-19, CBS now offers technology for Vinyl printing and wraps.  Due to a large and growing demand from businesses in Denver, we decided to expand our wide format catalogue to include technology that uses UV, eco-solvent, and solvent based inks.
UV – UV based inks are very strong and durable.  This is the perfect type of ink for something that will be outside and exposed to harsh elements on a regular basis.  While UV based printing technology is a bit more expensive, the investment is well worth it if you plan on exposing your work to harsh elements
Eco-Solvent – This is a great ink for something that needs to be durable and long lasting but stays inside.  The eco-solvent ink design is to offer a solvent level of print quality without the harsh fumes.
Solvent – Solvent ink is great if you need something to withstand the elements but don't need it to last as long or be as durable as something printed with UV.  However, the chemicals in the ink can be harsh to breathe so these items should not be displayed indoors without good air ventilation.
While there were quite a few other offers and services we rolled out in 2020, these three ranked towards the top with regards to client interest and deployment.  All of these services and new technologies are here to stay as we will continue to grow and evolve our catalogue of products and services.
We may not yet know what challenges will face us in the coming year, but we can all be certain that the shared difficulties and struggles of 2020 will only strengthen our resolve and prepare us for whatever lies ahead.
From all of us at CBS, have a happy holiday season and New Year!