Major phone carriers in the United States will no longer support Plain Old Telephony Service (POTS), the traditional copper wire network that has existed since the 1880s.
Knowing this, you may have several questions. Are copper phone lines going away? Are landlines being phased out? Are analog phone lines going away? Are POTS lines no longer supported?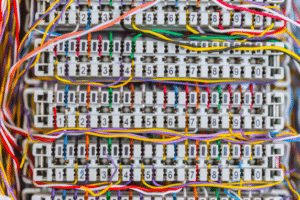 Most carriers no longer need or want to support aging network infrastructure because they have switched to more modern technologies like fiber optics and mobile/cellular.
How will this affect you and your business? Find out everything you need to know by reading this article!
Are Copper Phone Lines Going Away?
Carriers had long complained about having to maintain more and more expensive copper phone lines (and telephone pole infrastructure) for a decreasing number of customers just to comply with their legal obligations to provide "universal service."
The dominoes will fall even faster once the requirement to support POTS is dropped, with carriers refocusing their efforts away from conventional phone lines and toward more well-liked (and lucrative) services.
Copper phone lines will eventually be completely decommissioned as a result.
Are Landlines Being Phased Out?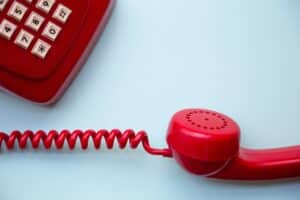 Landlines are still in use today.
In the US, there are more than 100 million landlines. Most likely, if you're reading this, you have one of them.
The largest providers, however—AT&T, Verizon, CenturyLink, and Frontier—have made it clear that they are abandoning traditional landlines in favor of fiber optic cables that are based on the internet and replacing their copper wire infrastructure.
Are Analog Phone Lines Going Away?
Long-standing POTS phone line connections must be phased out completely nationwide by August 2, 2022, according to a rule that the FCC published in August 2019.
That deadline has passed and has resulted in monthly expenses of thousands of dollars for any company still using these old phone lines.
Currently, one line can cost between $65 and $100 per month. That could increase to the thousands after August, with some lines possibly reaching $3,000 per month.
The best course of action is to take immediate action to switch existing POTS lines to a replacement option because nobody wants to be saddled with that phone bill.
Are POTS Lines No Longer Supported?
The short answer? Yes. POTS lines are going away.
A POTS line can be found throughout an organization, and they are currently estimated to cost between $65 and $100 per line.
POTS lines are used for fax machines, ATMs, elevator call boxes, fire alarms, gate and door access, and even HVAC systems, in addition to their obvious use for voice phone calls. These expenses can quickly add up and cause unnecessary stress on any budget.
Be Prepared for a Wireless Future
You began reading with some questions: Are copper phone lines going away? Are landlines being phased out? Are analog phone lines going away? Are POTS lines no longer supported?
Now you know!
Major networks will be permitted to deactivate and/or increase the cost of existing POTS lines starting on August 2, 2022. You can anticipate paying thousands of dollars more to use POTS if you decide to stick with them.
It is therefore time to switch to a solution that complies with the FCC mandate and satisfies the requirements of the digital age.
Check out our phone services at the link to make the switch before it's too late!