Another year is about to be in the books!  The fourth quarter always sees a big push in copier sales and office technology as businesses look to spend any remaining budgets or look to upgrade technology and performance for the new year.
However, there are a lot of choices and more than a few sales people that would love to saddle you up with a contract on one of their best products.  Unfortunately, the new technical bells and whistles may not translate to improved performance.  In fact, sometimes upgrading to new technology can create headaches for businesses if they aren't properly informed and educated on what that change will look like.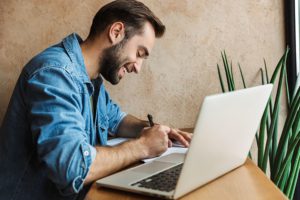 Here are the 4 things to cover with your copier rep or service provider to ensure that you don't have any problems as you replace your old technology with the new.
Hard Drive Disposal – This tops our list for a good reason.  With newer and more complex security measures moving into the workplace, data thieves and hackers need a way into your network.  Old hard drives are a master key to your sensitive data.  It is imperative that old hard drives be returned or properly destroyed once  you replace a machine.
Solution – Make sure that your lease or purchase agreement promises that old hard drives are either returned or a certificate of destruction is provided in the event your service provider disposes of your hard drive on your behalf.
Software & Networking – Next up is understanding how any new software or networking integrations impact your workflow.  If you change brands, like going from a Canon to a Ricoh device, there is a good chance that the machines use different software and will integrate into your network differently.  If you aren't aware of what these adjustments and changes are, they can be very damaging to your business productivity and may take a long time to build the familiarity needed to see the value in your new purchase.
Solution – Make sure to ask questions about the software in the new machines.  Also, take the time to explain the current software features you care about.  The more transparency and understanding you have about your workflow and processes will ensure a simple and easy transition.  Lastly, ask your service provider or vendor for product training for any new features.
Power Compatible – This might seen obvious, and it is.  So obvious that it is often glossed over or completely forgotten during the buying process!  Just because you are replacing a copier with another copier does not mean they have the same power demands!!  Make sure to verify that your power outlets and appropriately run the new machine
Solution – Don't forget to ask your vendor, sales person, or service provider to verify that your current power source is adequate for your new machine.
Service & Response Time – Another obvious conversation to have is about service and response time.  The fastest way for a business relationship involving copier or office technology to go downhill is to experience a failure or mishap in customer service.
Solution – Ask questions about response time.  The best way to ensure you have a good partner is business is to listen closely to answers about service and support.  The more detailed and transparent they are about processes and accountability measures, the more likely you are to be working with a trustworthy business partner.
These are the top four conversations that you must have when going through the copier purchase process.  While some are more obvious than others, it is very easy to miss one or more of these vital details.
If you have any questions about a purchasing a new copier or would like to learn more about how Complete Business Systems can serve you, please feel free to contact us at any time.
Have a great start to your Q-4 and we wish you continued success as we close out 2019!